TheTenaciousWolf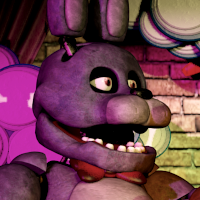 Posts

: 44


Join date

: 2013-06-29


Location

: probably mars


Subject: Pokemon Black, White, Black 2, and White 2 Sun Jun 30, 2013 12:49 pm

---

The fifth Generation of Pokémon introduced sprites that moved throughout the entire battle as opposed to still sprites in the previous games, giving the game more of a 3D appearance. In Pokémon Black and White, it reverted back to a first Generation style of only being able to find Pokémon introduced in that Generation, not including the aftergame. The Route order also reordered back to Route 1, Route 2, etc.
Instead of having one sequel, however, Black and White got two; Pokémon Black 2 and Pokémon White 2. In these games, the spread of Pokémon you are available to is much more spread out than not only Black and White, but any others before it.
Both games sported more cut scenes than previous games as well as new game mechanics.

What did you think about Pokémon Black and White? What about their sequels? Did you like the idea of two sequels? What about Kyurem's new forms? The spread of Pokémon available in Black 2 and White 2?